As businesses begin to reopen and more people return to work in the near future, we highly recommend two of our services to safeguard your work environments. We offer both HVAC Deep Cleaning and Facility Deep Cleaning services which work specifically to eliminate viral and bacterial germs that may be harboring in your facilities.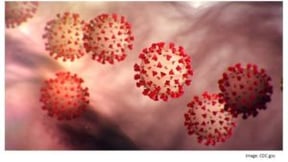 Our HVAC Deep Cleaning involves the following processes:
All accessible internal components of the air handling unit are vacuumed cleaned to remove visible surface contaminants. Coils (heating and evaporator), blowers, blower housings and condensate drain pans, are thoroughly cleaned by high-pressure washing as needed. All compartments of the air conditioning units are cleaned, including the outside air intake, return air plenum, filter plenum and supply plenum.
Following the cleaning process, an EPA-registered disinfectant (qualified for use against COVID-19) is applied to the interior surfaces of the air handling unit (AHU) and its components.
The disinfectant product is applied onto the interior surfaces using a suitable spray or fogging device.
Our Facility Deep Cleaning involves cleaning including application of the EPA-registered disinfectant of high-touch hard surfaces, counters, desks, doorknobs, light switches, seating and air vents (grilles and diffusers). We also have the capability to apply fog cleaning and the disinfectant to areas that are difficult to reach. Cleaning can include all areas of your building, but we most recommend high-traffic areas, such as: the cafeteria, meeting rooms, offices, classrooms, lobbies and other common areas.
Service-Tech is experienced in cleaning and applying disinfectants at many different types of work environments. For more information on how we can help you protect your facility, call us today. We will tailor a plan to meet your particular needs.
STC Team Leaders
800-992-9302
info@service-techcorp.com