Professional Cleaning for Healthy & Safe Environments
We offer a wide range of commercial cleaning and maintenance solutions to keep your buildings running safely and efficiently (see services listed below).
Service-Tech's expertise and specialized equipment allows us to handle your most challenging commercial cleaning needs. In all projects we take on, our team works closely with each customer to establish an efficient plan to complete the project with minimal disruption to your daily operations.
We prioritize safety, so all our certified technicians are trained in OSHA (Occupational Safety and Health Administration), IKECA (International Kitchen Exhaust Cleaning Association) and NADCA (National Air Duct Cleaning) protocols. Click to see our list of certifications.
Click titles below to learn more.
Overhead Cleaning
Keep your manufacturing facilities and warehouses safe and looking clean and bright. Our team of professionals provides expert interior plant cleaning, painting, and restoration services. Cleaning includes, but is not limited to, overhead structural steel, pipes, conduits, exterior ductwork, and light fixtures.
Benefits from cleaning and painting overhead structures:
Less contamination to products
Reduced fire hazards
A safer and brighter environment
Compliance with industry standards
Combustible Dust Removal
Service-Tech technicians are trained and experienced in using our specialized equipment to safely remove combustible dust.
STC follows the revised and expanded directives from OSHA (Occupational Safety and Health Administration) in reducing the likelihood of this hazardous material causing damage.
To learn more about how you can prevent combustible dust in your facilities, click to read: Prevention of Combustible Dust Article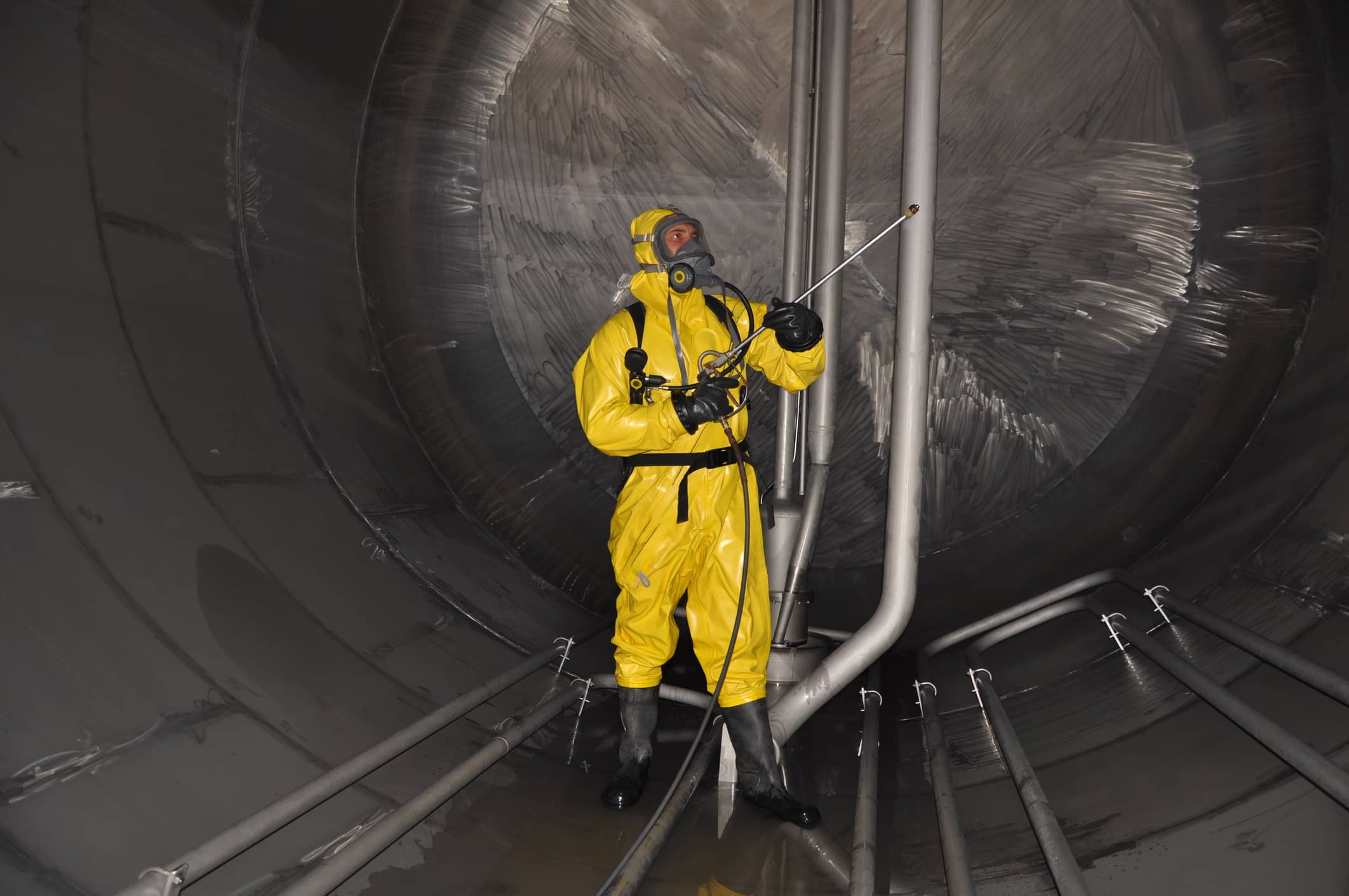 Expanded List of Commercial Cleaning Services:
Industrial Ovens
industrial exhaust systems
Facility Deep Cleaning
Dry Ice Blasting
dust collecting systems
stack cleaning
conveying systems
restroom and general exhaust systems
overhead structural steel, ceilings walls and cranes
computer room sub-floors
lab hood exhaust systems
laundry exhaust systems
Hot/high-pressure cleaning
space heaters and make-up air systems
interior/exterior wall cleaning
paint spray booths and stacks
roof fans and ventilators
filter changing and cleaning
heat exchangers & tube cleaning
personnel and pedestal fans
light fixture cleaning and re-lamping
other specialty cleaning services As Requested