Overhead cleaning/removal of combustible dust
Over time, dust and debris from manufacturing operations collect on overhead pipes, ductwork, light fixtures, structural steel, ceiling plenums, etc. This dust builds up to the point where vibration shakes it loose, possibly contaminating product and production equipment, as well as contributing to poor indoor air quality.
This accumulation of dust and debris can pose a potentially hazardous condition — combustible dust, generated from products such as wood, metals, grains, chemicals, plastics, paper and certain textile materials. In some circumstances, these dusts can cause a deflagration, other fires, or an explosion.
Service-Tech technicians are trained and experienced in using our specialized equipment to safely remove combustible dust.
STC follows the revised and expanded directives from OSHA (Occupational Safety and Health Administration) in reducing the likelihood of this hazardous condition.
To learn more about how you can prevent combustible dust in your facilities, click to read: Prevention of Combustible Dust Article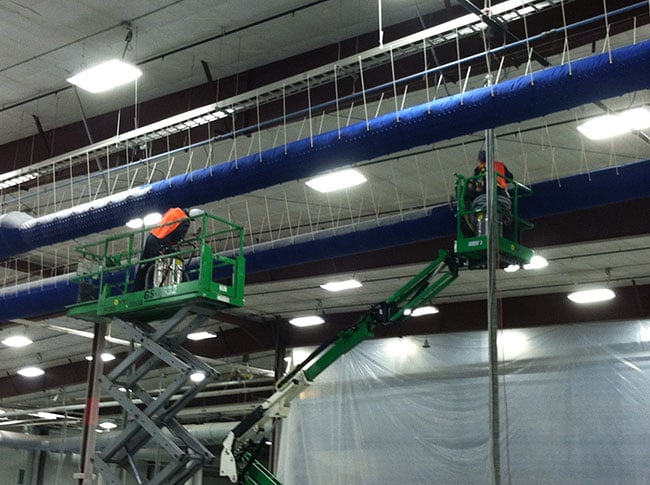 has received the National Air Duct Cleaners Association Safety Award for 19 consecutive years.