Serving Central OH and East Central U.S. (WV, MD, DC, VA, NC, TN, Southern KY)
Service-Tech Corporation
625 Cross Pointe Road
Gahanna, OH 43230
Phone:
Hours
Monday: 8am – 4:30pm
Tuesday: 8am – 4:30pm
Wednesday: 8 am – 4:30 pm
Thursday: 8 am – 4:30 pm
Friday: 8am – 4:30pm
Specialists in air duct and facility cleaning/maintenance
Experienced ■ safe ■ efficient ■ thorough ■ reliable
Service-Tech specializes in complete heating ventilation and air conditioning (HVAC) and industrial cleaning. Using advanced techniques and state-of-the-art equipment, our experienced, certified technicians can tackle all areas of your facility, including:
All air ducts and components (including supply, return and intake ducts, heating and cooling coils, fans, air diffusers and grilles)
Industrial process exhaust systems
Overhead cleaning (removal of combustible dust) and painting
Cure oven cleaning
Restaurant kitchen hood exhaust systems
Our services include: Industrial Cleaning Services, HVAC Air Duct Leak Repair, Cooling Tower Maintenance, Fire Damper Inspections, HVAC Duct Cleaning, Industrial Cleaning Kitchen, Exhaust Hood Cleaning, Combustible Dust Removal and Residential Air Duct Cleaning. (See complete list under Our Services)
Our Florida location specializes in handling cleaning and maintenance projects common in Southern climates. But we also have services such as HVAC Cleaning in Dayton, HVAC Cleaning in Cleveland, HVAC Cleaning Tampa and HVAC Cleaning Columbus.
We strictly adhere to Occupational Safety and Health Administration (OSHA) standards and regulations as well as any safety requirements specific to your facility.We also offer Industrial Cleaning Jobs!
Providing cleaner, healthier, safer environments
Manufacturing and food processing plants

Hospitals and health care facilities

Universities and schools

Office buildings
Government facilities

Restaurants

Marine vessels

Residential duct cleaning
– Dave Hilty,Manager/Sales/Central Ohio and East Central U.S. (MD, DC, VA, NC)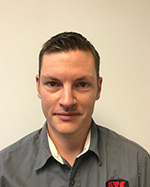 - Mike Richardson, Project Estimator/Sales/ Southeastern and Central Ohio and South Central US Region (WV, Southern KY, TN)
"I want to commend Service-Tech technicians for working without a lot of noise, dust, or disruption while cleaning the air ducts. They covered our workstations and other furniture with care. They were definitively focused and thorough in their work."
Kathy Vannatta, Social Security Administration
"STC showed its professionalism and expertise during a project which involved upgrading all the filters and controls in our 19 Surgery Rooms and all the Pre and Post OP areas. Service-Tech is our go-to for all duct cleaning needs."
Al Huntermark, Mercy Health St. Vincent Medical Center

has received the National Air Duct Cleaners Association Safety Award for 19 consecutive years.
Contact for a
FREE ESTIMATE
We use Service-Tech because their work is excellent, the service technicians are courteous and they pay close attention to a facility's needs. I recommend STC to anyone inquiring about their services.
Matt McGahhey
Maintenance Planning
Pepperidge Farms